Car Accident Lawyer in Virginia Beach: Navigating Auto Accident Claims
Car Accident Lawyer in Virginia Beach and Norfolk VA
With a rapidly rising population and roads becoming busier than ever, Virginia Beach car accidents have continuously increased in number over recent years. Whether they're due to cell phone use, driving under the influence or countless other forms of negligence, many car accidents entitle victims to seek compensation due to injuries with personal injury lawyers. Virginia law mandates that you are able to prove the other party is entirely at fault for the accident, and to prove their negligence.
They can happen anytime, anywhere and often when you least expect it. For instance, most motorcycle accidents actually happen within 10 miles of the rider's home address and at low speeds on roads they're familiar with. Accidents can cause severe injuries, and thousands in damage to personal property, so they're not to be taken lightly. The legal landscape surrounding car accident claims can be complex. 
If you've been in an accident, the best choice to make would be hiring an experienced auto accident lawyer. If a loved one was involved in an accident that caused their wrongful death, intense medical bills or severe property damage then you can seek compensation. At Korslund Law, we understand the impact that these accidents can have on your life and your families, and our experience will help keep you safe and keep your rights protected.
What to Do After a Virginia Beach Car Crash
Okay, so you've been in a car accident. What do you do now, and how do you avoid making costly mistakes? The first step is to ensure the safety of everyone involved at the scene. If there are any injuries, call 911 immediately to have the proper authorities on the scene for medical treatment and to investigate the scene. Once safe, exchange information with the other driver including your names, contact information, insurance details and vehicle information. 
These details will be imperative to have if you're injured and need to file a suit for compensation around Virginia Beach and Norfolk Virginia with a personal injury attorney. DO NOT admit any guilt or even apologize to the other driver or any police on scene. A simple "sorry" could be mistaken as an admission of guilt – and could potentially be the mistake that keeps you from your rightful compensation.
You'll certainly want to gather some evidence from the scene. DO NOT disturb the scene in any way, as this could be seen as evidence tampering and could have your case dismissed immediately.
Without touching any evidence, use your phone's camera to capture pictures and videos of the crash site, and any information that would help to prove the other driver is at fault (i.e. traffic signs, where the car struck you, etc.) You'll also want to seek medical attention immediately, even if you feel like you're not injured immediately. Injuries like whiplash often do not present symptoms until hours or even days later. 
Lastly, you'll want to get in contact with and hire a car accident attorney . Why do you need a lawyer if it's a small accident? We can help to guide you through the process of filing a claim, gathering evidence and negotiating with insurance companies throughout the whole process.
Trust us when we say that the other party's insurance company will try everything they can to not pay out, so you need an experienced voice on your side to protect your rights and to give you the best shot at a favorable outcome. 
How to Avoid Car Crashes
While there are variables well outside of your control when it comes to car crashes, there are many things you can do to limit the chances of you causing any accidents yourself. First and foremost, avoid distractions. Don't use your cell phone, adjust the radio or eat your food while you're driving. Any of these actions could lead to an accident and leave it easy to prove negligence on your part. Never drive under the influence of drugs or alcohol, it endangers those around you and could potentially leave you charged with a felony. 
Maintain your vehicle regularly to ensure it is in good working condition, and always ensure that you're up to date with registration and any necessary inspections. A vehicle in unsafe operating conditions that causes an accident will point the guilty finger at you. Finally, obey the traffic laws and road signs as you drive. This includes speed limits, traffic signals, traffic signs and emergency/construction workers on the road. By following these steps, you can give yourself a good chance at not causing any accidents for which you'd be at fault.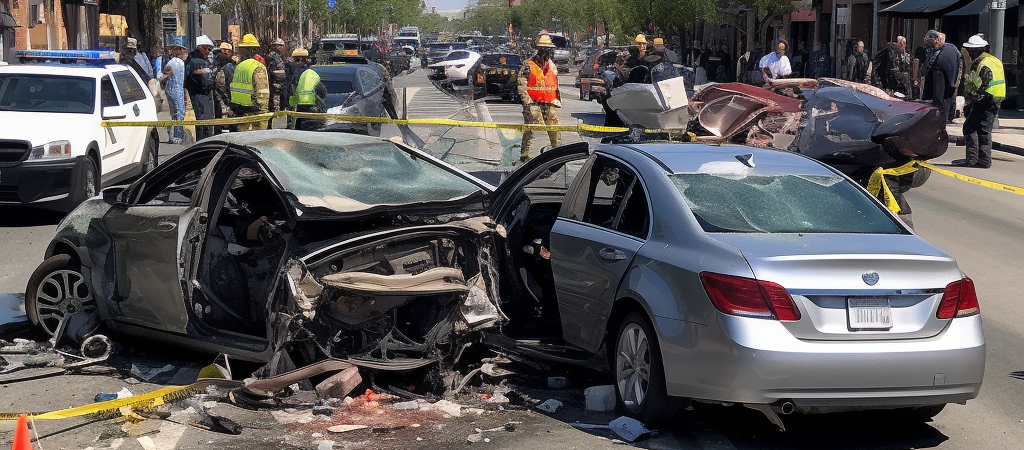 Understanding Virginia Beach Car Accidents and Negligence
There are many variables that play a part in car accidents and how they occur. They can happen for any number of reasons including speeding, distracted driving, driving under the influence of drugs and alcohol, violating traffic signs, or poor road conditions. Virginia law mandates that you must prove the other driver is at fault due to negligence.
Anyone that has driven on Virginia roadways has come across those other drivers that make you scratch your head and wonder what in the world they are doing. The roadways are filled with them. Often times, when you see a car swerving down the roadway or unable to maintain their lane, its because they are being negligent in some aspect.
So what is "negligence?" Simply put, negligence is the "failure to take proper care in doing something" and in car accidents, it can take on many forms. For instance, a driver that is texting while operating a motor vehicle demonstrates negligence.
A drunk driver that crashes into another car would also fall under the category of negligent – and this driver would also be facing criminal charges. The circumstances are many when looking at car accident cases, but proving negligence will be the most important factor in determining whether or not you can seek compensation for your injuries. 
Proving Negligence in Virginia Beach Car Accidents
Okay, so now we know what negligence is and we understand we must prove it to be entitled to compensation. How do we prove it? Negligence can be proven through witness statements, police reports and medical records that would shed light on who is responsible for a crash. 
Virginia law operates under a "contributory negligence system." This means that if the victim of an accident is even partly responsible for an accident, they will not be eligible for any compensation. This law applies no matter how small the victim's responsibility may be. You must be able to prove beyond a reasonable doubt that the other party is fully at fault for the accident that occurred.
This is why it's so important to not admit any guilt, or even apologize after an accident. Use your fifth amendment right and don't make any statements to police or insurance companies until you consult an attorney. We can help protect your rights and keep you from falling victim to any tricks that would deprive you of your rightful compensation.
Once we're able to establish negligence, we can begin the process of seeking compensation for your injuries and damages. Compensation is recovered by filing a lawsuit against the party that was negligent. Your compensation can include medical expenses, lost wages due to missing work, pain and suffering from your car accident injuries, and costs of damages to personal property. In some cases, you're also able to recover damages for a lost earning capacity if you can no longer perform tasks that you were previously able to perform. A skilled Norfolk car accident lawyer can help you through this process!
Statute of Limitations for 
Virginia does have a statute of limitations for personal injury cases. Victims have a two-year window from the date of the accident to file a lawsuit. You will not be able to seek compensation for your injuries if a suit is not filed in this timeframe. This is why it's imperative to consult with an attorney immediately after the incident, as you don't want to miss your chance at recovering the compensation you deserve.
Recent Accident Statistics in Virginia
According to the Virginia Department of Motor Vehicles Highway Safety Office, there were 1,005 fatalities resulting from car crashes in the state in 2022. This was the highest number of annual fatalities since 2007, representing a 3.8% increase over 2021. Some notable statistics from 2022 include:
274 alcohol-related fatalities
171 pedestrian fatalities
111 motorcycle fatalities
375 unrestrained occupant fatalities (failing to wear a seatbelt)
11 bicycle fatalities
Overall, there were 122,434 crashes on Virginia roads in 2022
Common Injuries
Whiplash
Back and spinal cord
Head injuries
Broken bones and fractures
Internal injuries: 
Psychological injuries
Korslund Law: Your Virginia Beach Car Accident Lawyer
Our experienced car accident attorney is here to help you navigate the legal system and to provide you with the best chance at a favorable outcome. We gather evidence, negotiate with insurance companies, and represent you in court as if you're our own family. We're committed to helping you seek the compensation you deserve. Remember, nothing is accidental and we'll make them pay.
It's crucial to act quickly. Do not wait until the statute of limitations has passed the two year mark from the date of the injury. If you've found yourself injured due to someone else's negligence, you should contact our legal team immediately. Korslund Law can handle any/all of those circumstances as well!
Our law firm offers a free consultation to go over the details of your potential claim. Our seasoned car accident lawyer in Norfolk will provide the highest level of communication and service to you and your loved ones during this difficult time